When you go to log into your dashboard, instead of entering in your email and password, please click 'Forgot your password?' link.
This will then prompt you to enter your email for your account and you should receive an email from Whova to reset your password.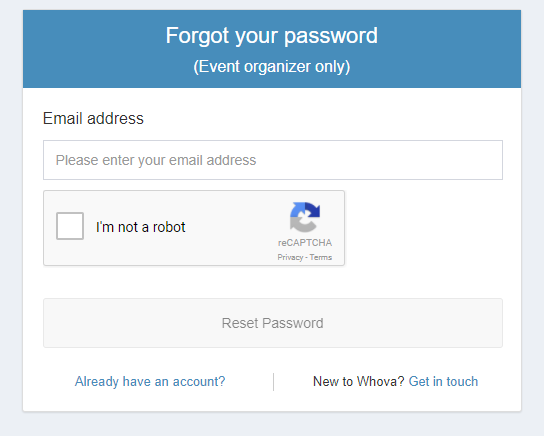 If you do not know your email for your account or never receive this email please contact your customer support specialist or email us at support@whova.com.